St John Ambulance in England regularly provides first aid at significant sporting events. On 22nd April, the team of our English member was joined by Martin Stepan from Austria for the football match Wigan Athletic vs Millwall at the DW stadium in Manchester.
Here is what Martin reports of his Volunteer Swap trip to Greater Manchester: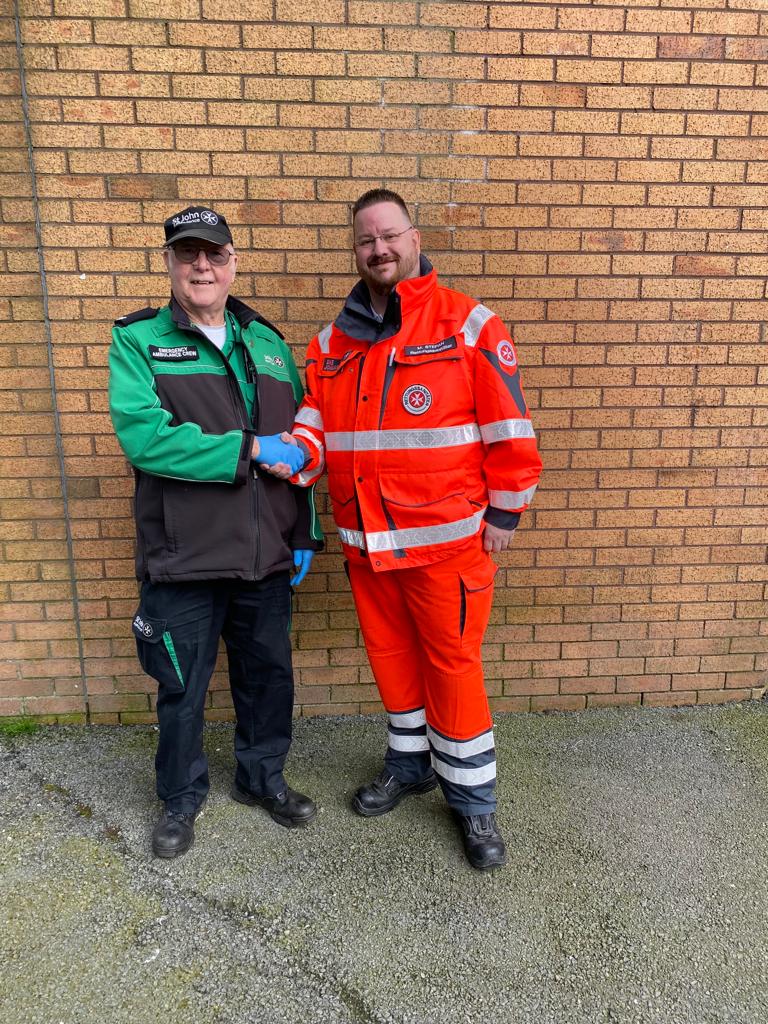 "I had a really great time at the event in Wigan. The whole team of St John Ambulance was very nice and supportive. I especially want to thank Dave, who organized the complete visit locally, and Ian, who picked me up at the station and gave me the first tour through the stadium.
From a personal perspective, the welcoming team from St John was a real highlight, followed by the atmosphere in the stadium. 
From a work perspective, I immensely enjoyed working with Bill right next to the away fans from Millwall. We made an extraction of an injured fan from the stands, which was challenging.
Looking back, I regretted that my trip was so short, as they had the rare occasion to host a Rugby match on the day after the football match where I could have been present. 
Overall, I must say that my first visit to the UK, especially to the Greater Manchester area, will not be my last.  I´m looking forward to revisiting Manchester and Wigan during the upcoming season 2023/24, and I´ll definitely plan to stay longer next time.