Ahmed Al-Jabir is a longstanding volunteer of St John Ambulance and he is the very first participant in the newly created JOIN Medical Student Exchange Programme.
Following a placement at the St John Eye Hospital in Jerusalem in August (read his testimony here), Ahmed spent two weeks in the Johanniter Hospital of Stendal in Germany last September. Read below his testimony about his stay in Eastern Germany, a combination of practical training and cultural discoveries.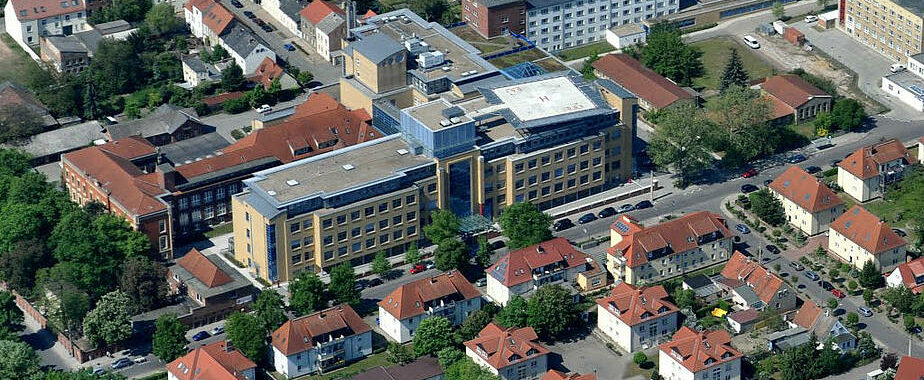 "For the second part of my JOIN Medical Student Exchange, I went to the delightful and historic Hanseatic City of Stendal in Eastern Germany, 120km from Berlin. The hospital I was to be placed in was the Johanniter-Krankenhaus Genthin-Stendal, the main general hospital for the local area.
After negotiating the Berlin subway system and numerous cancelled trains, I was finally on the famed German ICE train and on my way! As we passed through the rolling countryside of the North German Plain on my way to Stendal, I began to contemplate what I got myself in for and began to frantically revise with a medical textbook as well as a German dictionary.
Much paperwork and document signing later, I was settled into my apartment right across the street from the hospital and introduced to the medical director, Professor Nellessen, who arranged for me to be placed in Stendal. I had chosen to do a placement in Urology as that is a special interest of mine so I was given a tour of the hospital and taken down to see Dr Kramer, the head of the urology department or 'Chefarzt'. It was then that I began the first of many times explaining that I'm from the equivalent of Johanniter in England and that we provide first aid but we also have our own ambulances. Johanniter in Germany is an integral part of the health and social care system, providing care homes, ambulance services and general hospitals.
A quick change of clothes into the standard hospital uniform of white shirt, white trousers and white coat later and I was off to meet the team for my first ward round. The urology team at Stendal is a small, close knit team consisting of Dr Kramer, 3 attendings and 4 residents. They manage a wide range of conditions from inpatients to emergency admissions. Once I had been introduced to everyone, they took mercy on me on my first day and let me go off to begin exploring the rest of the town.
Stendal is a small town of about 40,000 people, located in the state of Saxony-Anhalt, with a long and distinguished 800 year history. It was one of the medieval cities of the Hanseatic League – a trading network stretching all the way from England and right across Northern Europe. This history is still clear in the city, with striking architecture and narrow streets.
The next morning, I woke up bleary eyed for the 7am ward-round. This is where we reviewed all the patients currently admitted to the ward (or 'Station' in German) and reviewed discharge plans. Later, we went back to the Dr Kramer's office to review expected admissions such as patients coming in for a course of chemotherapy as well as the operations to take place that day. It was at this point that I began to massively regret not paying more attention in German classes in high school as I only understood about 30% of the ward round and most of that was from context and the medical words all being from Latin!
After this, I followed the Residents and then went to the operating room and observed my first operation – an operation to investigate and retrieve kidney stones. Following that, we all regrouped at 2.30pm to review the radiology results of the day as well as another ward round and to debrief any issues. I soon fell into a routine following the various residents and attendings in their work as well as seeing numerous operations – from orchidoplexies for children with undescended testicles, to operations for bladder tumours and removals of kidneys with cancer.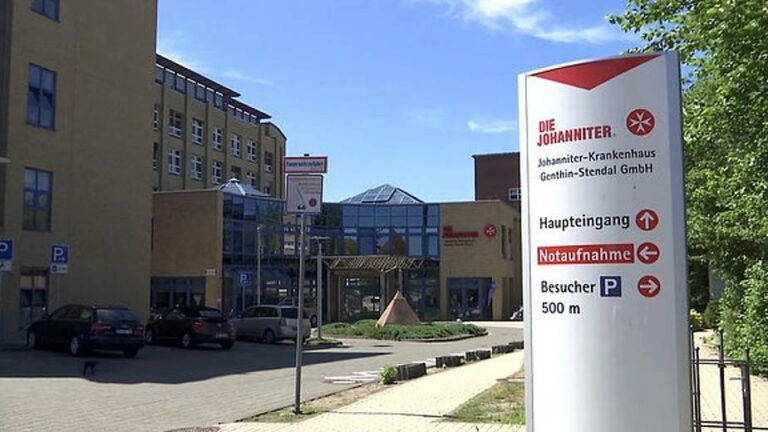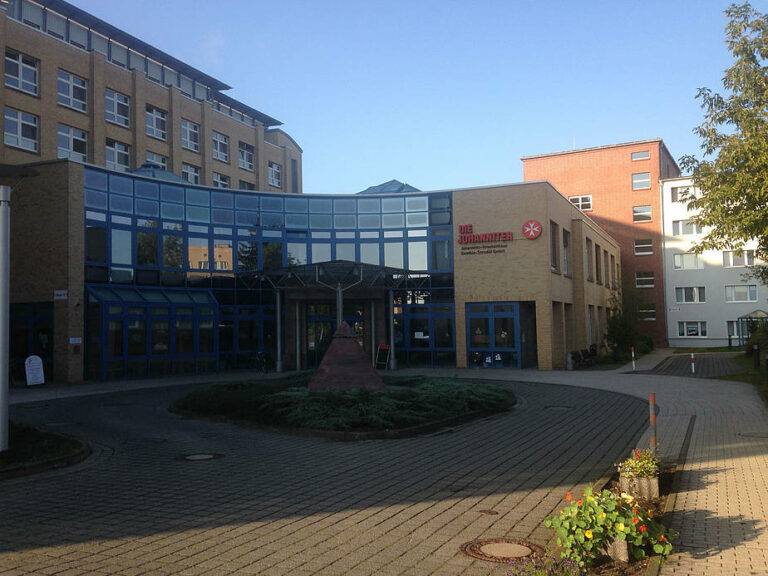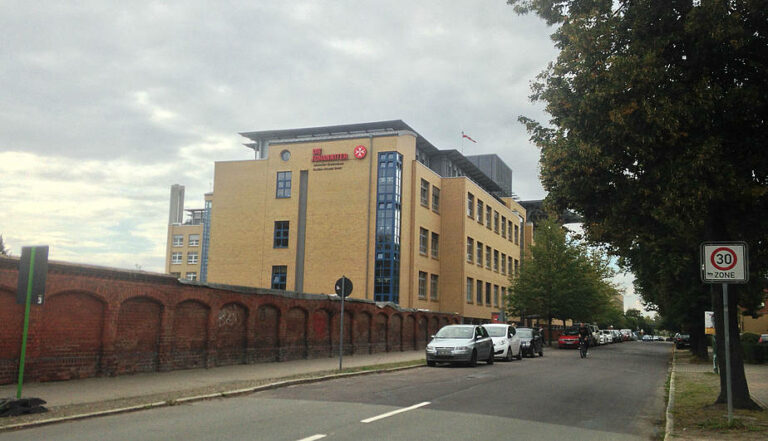 The first weekend I was there, on the urging of the some of the doctors, I hopped on a train and went to Tangermünde, a local town about 10 mins away by train on the banks of the River Elbe. Tangermünde has a 1000-year old history and was celebrating it that weekend with a folk festival set within its historical castle town complete with food, music and of course, a firework display.
The second week came and went quickly, following much of the same routine, however the highlight was being allowed to assist in some of the operations with the attending, Dr Albrecht, explaining everything clearly. They say that the best way to learn a language is by immersing yourself in it – this is certainly true as towards the end of the second week, my German had definitely improved and I was able to understand much more of the patient contact and the discussions amongst the staff. Now if you need know the german words for kidney stones or bladder infection, I'm your man.
Finally, with a heavy heart, I had to leave this beautiful town that I called home for the past two weeks and head back towards London. The staff had been utterly brilliant and welcoming and I would highly recommend it to anyone with an interest in exploring a different culture and healthcare system

However, before I went home, I would be remiss if I did not explore more of this amazing country! So I got a train to the amazing cosmopolitan city of Hamburg. This city is the cultural beating heart of northern Germany with a wide array of opera houses, restaurants and incredible nightlife. Unfortunately, time was of the essence so I caught a coach and headed to my final destination in Germany – Berlin!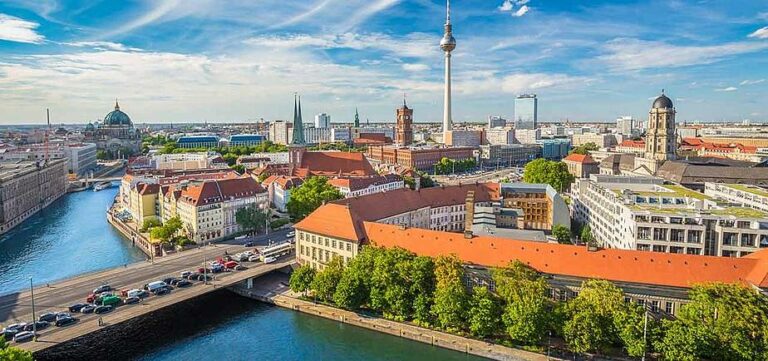 Berlin is a city where superlatives do not suffice. Devastated by war and laden with centuries of history, Berlin is a city where all the cultures of Germany collide in unexpected ways. I was lucky enough to have arranged a walking tour of the city so spent 3 hours exploring all the major sights of the city – the Berlin Wall, Checkpoint Charlie, and of course, the Brandenburg Gate.
On the plane home, I had a chance for some quiet contemplation and reflected on how this country has surprised me, far beyond the stereotypes of cold efficiency, the Germans are a remarkably warm and generous people and I would not hesitate to recommend everyone to give it a chance – you never know what you might find out here!
My thanks go to Lenka Christiaens and Joachim Berney in the Brussels Office as well as Prof Nellessen in Stendal and Dr Oberfeld in the federal office for organising this placement which was extremely well organised and smooth".