On the night of 2nd November, Johanniter supported the Vienna rescue service following an attack in Vienna's city centre. 41 paramedics were on duty at Schwedenplatz and in the regular ambulance service until the early morning hours.
On the evening of November 2nd, a shooting took place in the middle of Vienna's Schwedenplatz.
"We were on a nursing assignment when I suddenly heard several gunshots. At that point, I thought they were firecrackers,"

said paramedic Dominik O., who was waiting for colleagues in the ambulance at around 8 p.m. 
On the way to the next patient, the car was stopped by the police and ordered to the scene at Vienna's Schwedenplatz.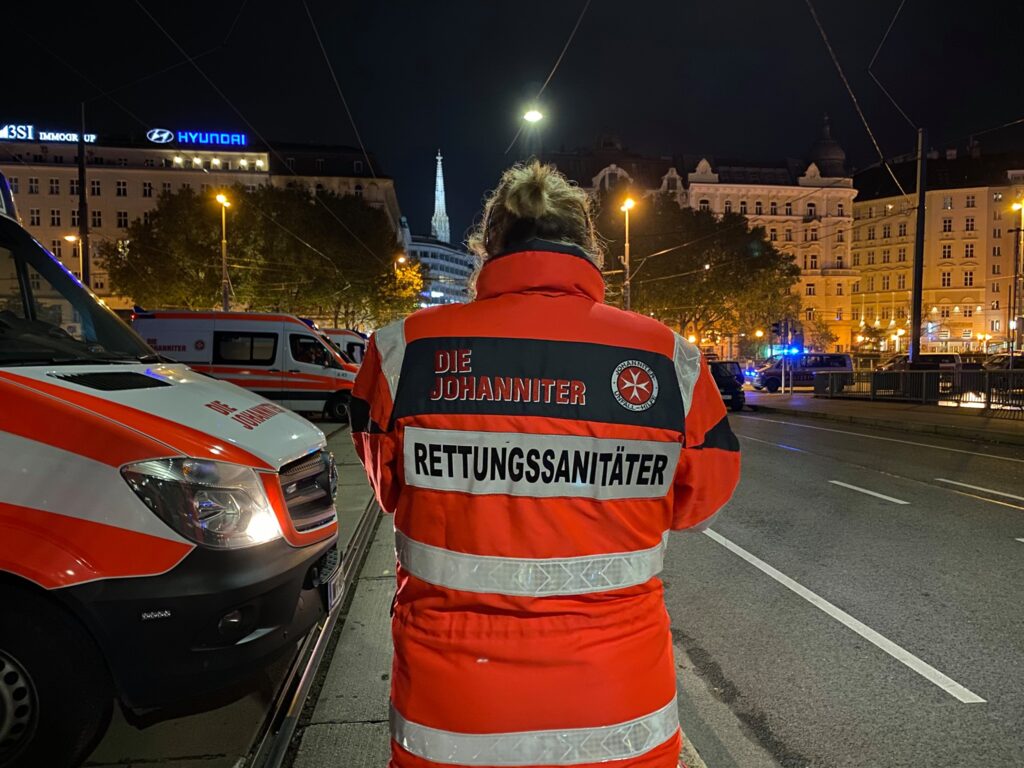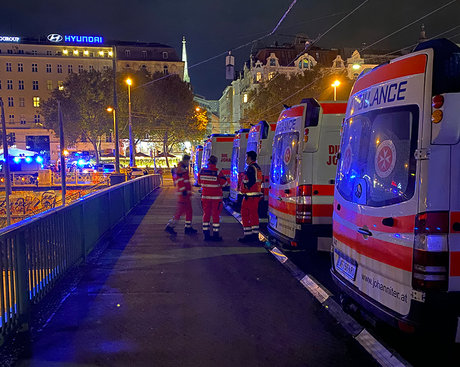 After being alerted by the Vienna rescue service, the operations centre was able to send 11 vehicles to the scene promptly, where the teams were on standby near the shooting zone. During the evening, 41 paramedics of Johanniter were on duty at the location as well as reinforcements in the regular ambulance service, including many volunteers. Another injured person was hospitalized, and partners of the victims were cared for.
Our emergency services proved on this sad night that crisis management in Vienna works very well and that thanks to the volunteers, we can use additional resources within a short period of time. On the one hand, I am shocked and on the other hand I am incredibly grateful to 'my' Johanniter,"

said Johannes Bucher, Chairman of Johanniter Austria and Johanniter International.
Currently, it is a sad certainty that four people died and 17 people were taken to Vienna hospitals with serious injuries. The assailant was shot by the police. It is not yet clear whether any other people were involved in the attack.
Our condolences go out to the victims and injured people, their families, their friends at this difficult time! We are all deeply affected," – Johannes Bucher