Johanniter International Assistance was successfully classified as Emergency Medical Team 1 mobile (EMT 1 mobile) by the World Health Organization (WHO). Our German JOIN member is the first team worldwide classified in this category and also the first non-governmental organisation having passed this process.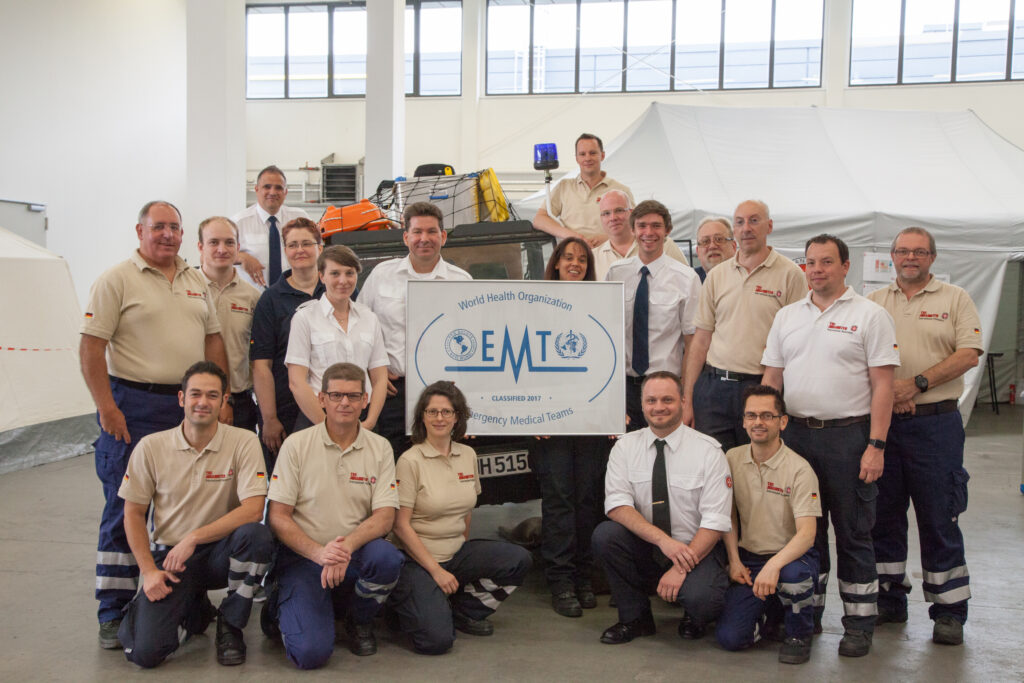 Johanniter EMT is a flexible and logistically self-sufficient mobile disaster response team for short-term international deployments. Following natural or manmade disasters, the team assists the affected population by providing outpatient initial emergency care of injuries and basic health care services.
The team is composed of 21 members, including specially trained medical personnel, logisticians and support staff. Johanniter EMT is capable of operating self-sufficiently for at least two weeks under field conditions. The EMT can treat at least 50 patients with minor injuries or basic health care needs per day and refer more complex cases. Johanniter EMT is ready for deployment within 48h from pre-alert.