Prime Minister Boris Johnson joined a video call to thank St John Ambulance's vaccination volunteers. Recognising the immense effort of volunteers in vaccination centres across the country, he took the opportunity to thank individuals for their hard work and took a virtual tour of the Truro Showground vaccination centre in Cornwall.
The Prime Minister spent 15 minutes talking to St John vaccination volunteers over Zoom, including watching one of them deliver a COVID-19 vaccine.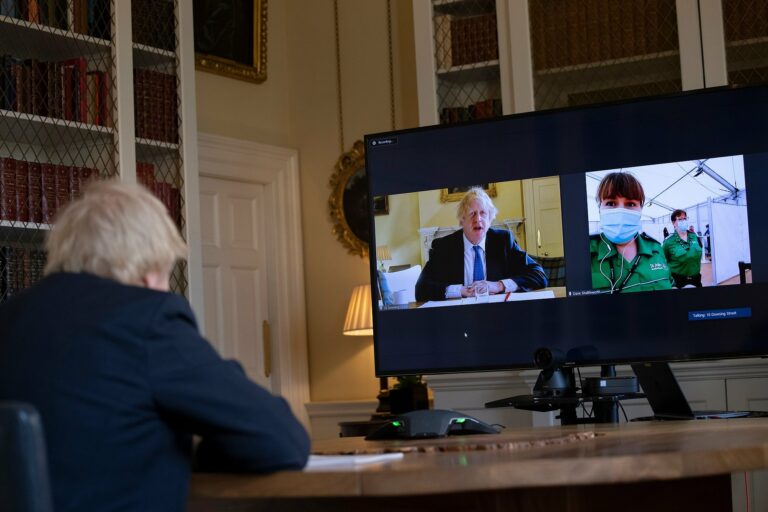 Prime Minister Boris Johnson said: "It was a privilege to speak to volunteer responders of the NHS and St John Ambulance vaccination volunteers in Rochdale and Cornwall today, to thank them for their extraordinary contribution to the vaccine rollout. Our brilliant volunteers have helped us get jabs into arms quickly and efficiently – providing millions of people with the reassurance that they are protected against the virus. We couldn't do it without them, and I am incredibly grateful for their continued dedication and hard work."
St John Ambulance is supporting the National Health Service (NHS) COVID-19 response, including providing volunteer vaccinators to deliver injections and many more volunteers who care for people before and after they receive their injections.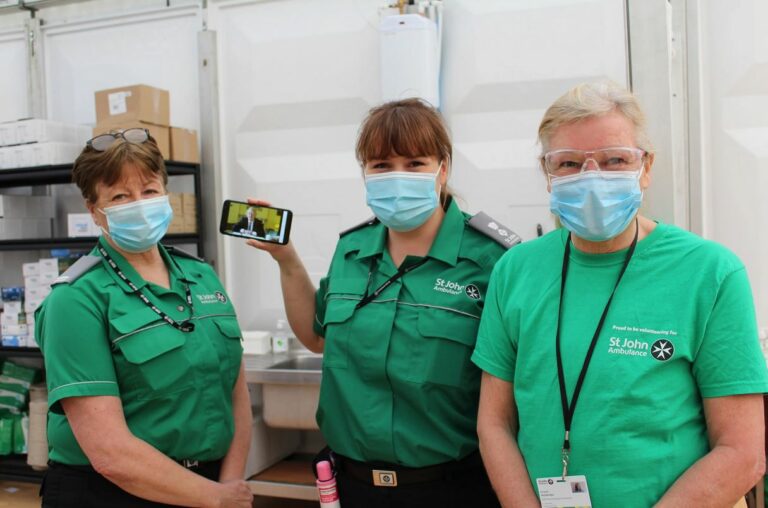 St John Ambulance's CEO Martin Houghton-Brown said: "I am delighted that the Prime Minister has seen for himself what I have seen for this last year, that these volunteers who are making such a remarkable difference in this pandemic are ordinary citizens doing extraordinary things. It is wonderful that some of us have today had the chance to tell their stories and show what is possible when we empower communities to help communities, as St John has been doing every day of this crisis for the past year."
Following his tour, the Prime Minister spent several minutes chatting to Nicola Fielding, Jacqui Stembridge and Angie Strange about their work as volunteers on the vaccination programme.
"Talking to the Prime Minister was a bit nerve-wracking, but it was an honour to represent St John and I'm so proud of all our vaccination volunteers, from people who've volunteered with us for years to everyone who's joined us over the last few months. The response has been amazing and the commitment of everyone involved in the vaccination programme is fantastic" said Nicola Fielding, who is the charity's volunteer clinical lead for Cornwall.  
By the end of March, as the vaccination programme gathers pace, St John volunteers will be active in almost 100 large scale vaccination centres and dozens of primary care facilities.
Find more information on the work of JOIN members during the pandemic here.