Since March 2020, St John Ambulance in England has been supporting colleagues in the National Health Service (NHS) in the fight against coronavirus, crewing ambulances, working in hospitals and providing a number of other essential services.
The ongoing project was highly successful and in late 2020, when the NHS approached St John Ambulance with the need to recruit tens of thousands of volunteers to support a vaccination programme, the Welcome Team, which had been created to recruit volunteers, was asked to step up in a big way.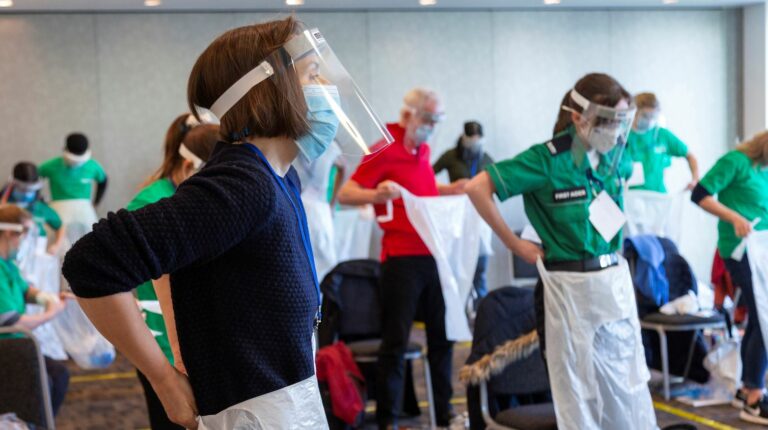 The team grew to around 500 members at its peak, mostly consisting of St John Ambulance volunteers, although they were joined by staff to support the highest levels of interviewing activity. This agile team stood ready with brand new digital systems to give candidates an individual, one-to-one video interview.
"While ensuring candidates met requirements was important, the team's biggest impact was on humanising and personalising the process. In a socially distanced, home-working world, we had the opportunity to reach out and show our real people and values," said Robin Browne, the National Welcome Team Manager.
In the first days of March 2021, the Welcome Team was processing in excess of 30,000 applications, with many volunteers already starting to be deployed in vaccination centres in three key roles to support NHS colleagues.
To put this in context, the challenge was unprecedented for a charity with 8,500 active health volunteers. "Basically, we had to design a programme, recruit 30,000 volunteers and fully train them in a matter of a few months. To put it into perspective, that's the size of the Royal Air Force," said Craig Harman, Ambulance and Community Response Director.
"Right now, we are delivering 2,500 hours of support a day, but this will increase rapidly to 16,000 hours a day by the end of April to early May. Once the programme is running at full throttle, we'll be filling 60,000 eight hour shifts a month, or just under half a million hours, which equates to everyone out there volunteering two shifts a month."
Overall, the figures over the past 12 months speak for themselves. At the time of writing, volunteers in England will have given around 400,000 hours of their time, including more than 100,000 hours supporting the NHS COVID-19 vaccination programme; 120,000 hours as emergency ambulance crew; 125,000 hours in hospital emergency departments and on wards; and over 50,000 hours supporting other health and first aid initiatives in communities, including blood donor sessions, and enabling sporting events to go ahead safely.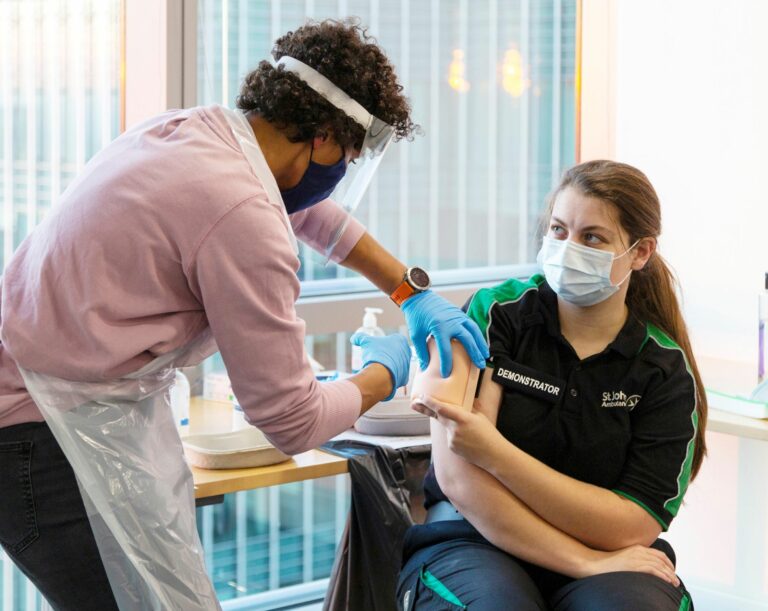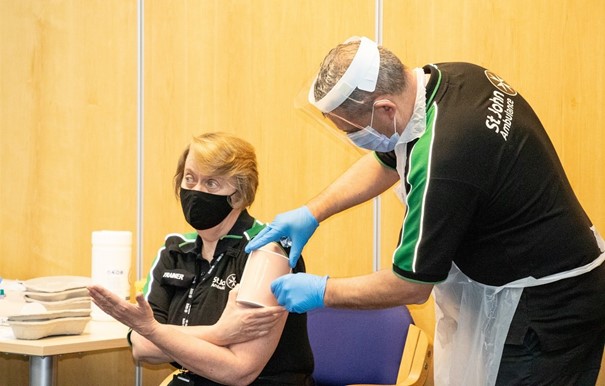 With most of the population over the age of 60 having received their first dose of the vaccine, the programme is already turning to the different categories within the over 50-year-olds. Simultaneously, the 15 million older people who received their first shot will have to return for their second dose.
"With emergency care, regular nursing and scheduled operations on top of the demands of the pandemic, the system has never been placed under as much pressure as it was last year, a situation that continues today." 
So far, most of the vaccinations have been administered in hospital hubs and primary care centres, but this is due to expand to the large vaccination centres as the under-50 population comes through the system and older people receive their second jabs. Put together, these factors mean the need for volunteers to work in vaccination centres and provide high levels of support will remain strong for many months to come.