From 12th to 13th March, the JOIN PR, Marketing & Communication Group came together in Copenhagen for their annual face-to-face meeting hosted by Johanniterhjaelpen Denmark.
The meeting began with the presentation ofthe Order of St John that has entered the process of redefining its values and a demonstration of the first aid virtual education tool of Johanniter Germany. This was followed by an overview of Johanniter Germany's political communications and the presentation of their new Corporate Identity, which will be launched this summer. The Order of St John gave insights into their crisis communication during the Hong Kong protests, and our Austrian member showcased their communication activities and campaign developments during the past year. Our Danish member informed about its latest growth, updated membership regulations and planned activities on first aid in schools and help to the homeless. Johanniter Nederland reported on their new holidays for children from a disadvantaged background and for lonely older people as well as the promotion of their wheelchair buses.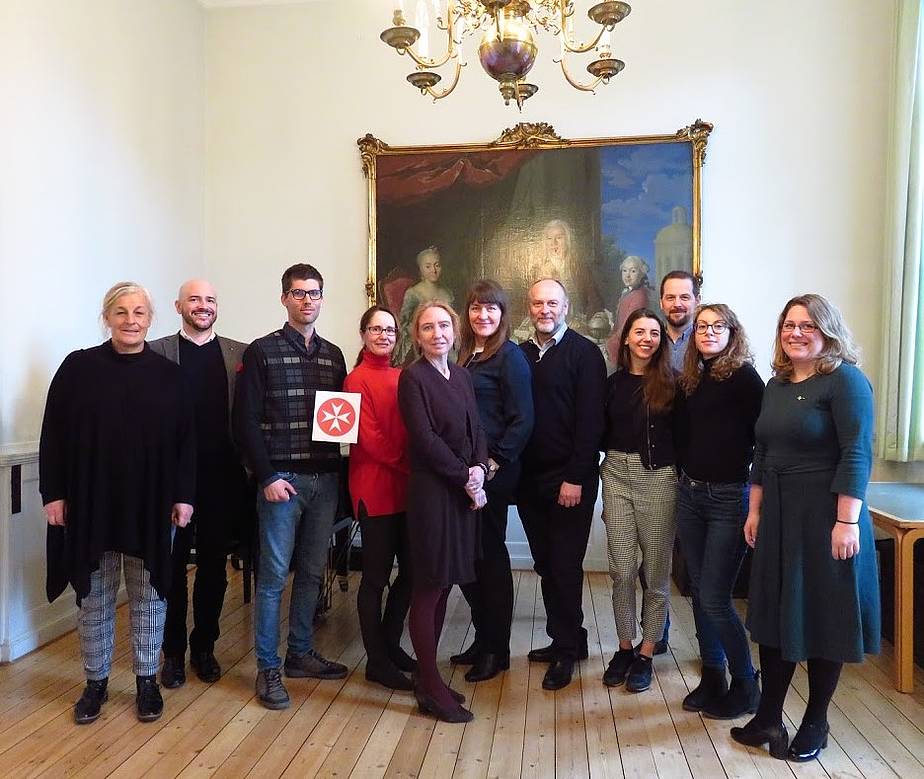 The second day was devoted to the discussion of recent developments, the communication of the JOIN European First Aid Guidelines in the 15 languages and their use within the member organisations. The JOIN Office presented the new design of the JOINews, informed about further use of the JOIN Video and gave an overview of its social media channels. In addition to Facebook,Twitter and LinkedIn, Johanniter International is now also active on Instagram. After a discussion about the JOIN websites, the JOIN Office gave updates on other three working groups: the development of First Aid Standards for Schools within the Clinical Working Group, the Volunteer Swap 2020 and the initial meetings of the Fundraising Working group which plans a workshop on using social media for fundraising.
The JOIN Annual Review 2019 was also discussed with the group and the JOIN Office presented the latest updates and communication on its EU-funded projects iProcureSecurity, SecureHospitals and EUinAid.