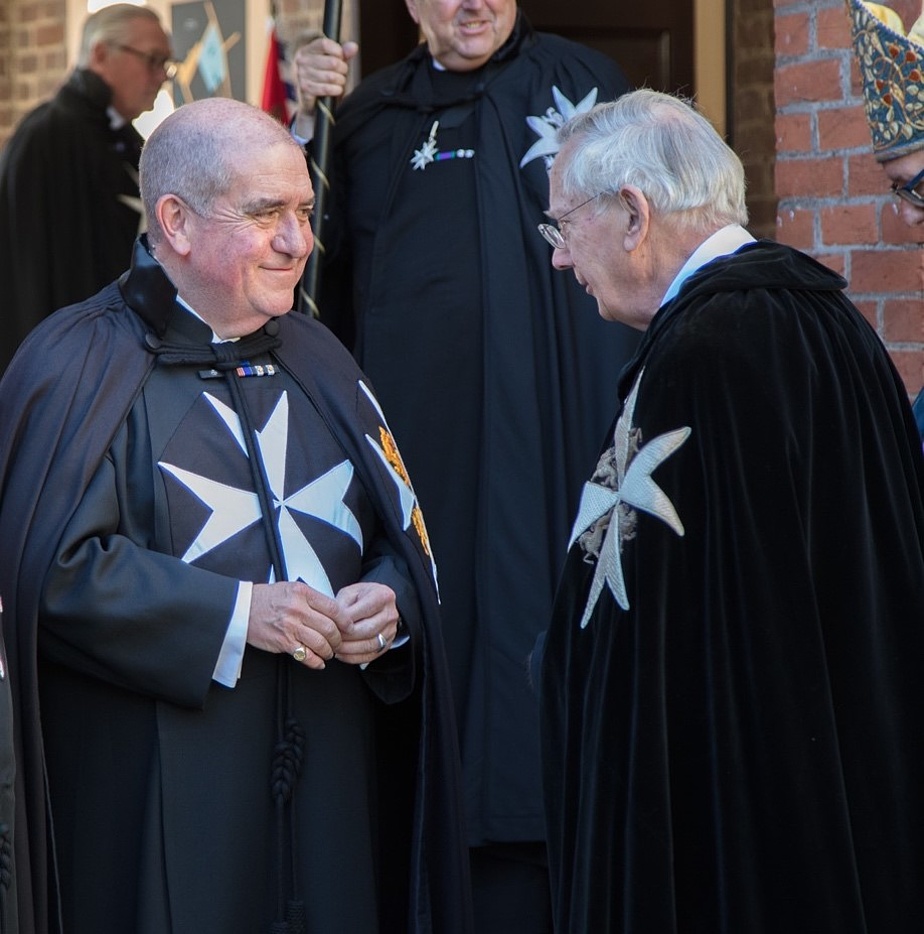 A special ceremony, held once every three years, took place at the Priory Church of St John in Clerkenwell, London, last Thursday 19 September.
This important event saw the Installation of a new Lord Prior, Professor Mark Compton AM GCStJ, and the Investiture and Reception of a Dame Grand Cross and of Dames and Knights from Priories, Commanderies and St John Associations around the world.
The installation and investiture were presided over by HRH The Duke of Gloucester, Grand Prior of the Most Venerable Order of the Hospital of St John of Jerusalem, and was attended by many guests and dignitaries including JOIN Chairman Johannes Bucher, JOIN Vice-Chairman Christian Velten-Jameson and JOIN Board member Mark Broughton.
The Lord Prior, who is appointed for a three-year term, is the most senior non-Royal member of the Order of St John and also acts as Chair of Trustees of the Order. The new Lord Prior, Professor Compton, has volunteered for the Order of St John and St John Ambulance Australia for more than 45 years, stepping down this year as national chair and Chancellor of the Order of St John in Australia.
Those invested as Dames and Knights included our former JOIN Chairman Colonel Ian Mackenzie, who was invested as a Knight of Grace for service to St John in the County of Northumbria, and for support to the St John Ambulance Bands.
The new Lord Prior received a warm welcome from Patrick Burgess OBE GCStJ DL, Chancellor of the Order of St John, who said "Under Mark's leadership, the Order, which is an Order of the Crown, can look forward to a bright future adapting its medical offer to meet the needs of the local population in over 30 countries." The Chancellor also congratulated the postulants from many countries who were invested on the day and thanked them for their voluntary work towards fulfilling the aims of the Order.